Combating Terrorism
By:
Dr. Ali S. Awadh Asseri
(Former Saudi Ambassador to Lebanon)
Saudi Strategy against Terrorism:
Domestic Dimensions
Responses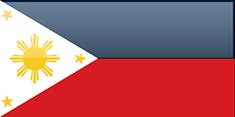 Philippines
Asalamu alaikum, I was born catholic but I have not been practicing. I have found Muslim friends and started learning about Islam. I just recently bought a Quran, but additional books will help me more understand what Islam really is. I'm also gradually practice being Muslim. But as someone new to Islam, it confuses me sometimes especially with prayers or just where to start. My place has no masjid. So it's hard for me. I only have my online friends which I ask for help often, Alhamdulillah they're very kind and helpful. Thank you if ever I'll be chosen to have this gift.
Carmona